Quick and healthy breakfast ideas healthy to start off your day
No better way to start off your day than having a healthy breakfast. It gives you the energy and nutrients required to embark on your daily activities with enthusiasm. Skipping breakfast can make you overeat during the day. It is therefore advisable to get a healthy breakfast with a combination of good proteins, carbohydrates and fiber. Herein, you will find a number of quick breakfast ideas healthy to start your morning off right.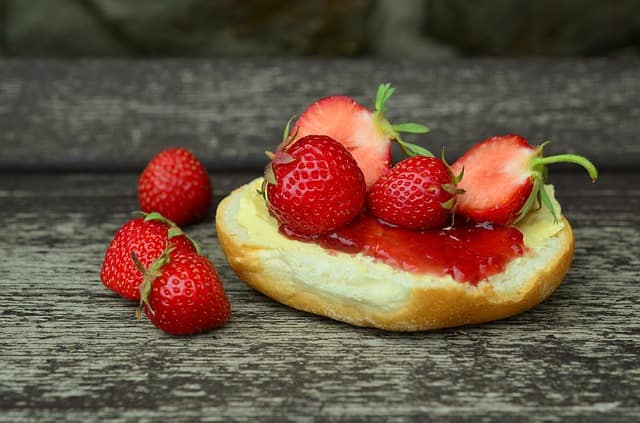 Oatmeal
This is one of the healthiest breakfast you can have. Oatmeal contain a certain form of fiber (beta-glucan) that is known to lower cholesterol when it is eaten on a regular basis. Oats are also rich in folate, omega-3 fatty acids and potassium. You need to soak oats overnight, by morning they are ready for cooking. In addition, you will need whole milk, sugar, salt, vanilla extract, unsalted butter, chocolate chips, cranberries and almonds.
Avocado and strawberry smoothie
This will give you a healthy breakfast full of calcium and low in calories.
Ingredients required include avocado, strawberry, semi skimmed milk, and low fat yogurt, honey and lemon juice to taste. Blend all the ingredients together until smooth.
Flaxseed
Flaxseed are mixed with a smoothie or cereal to give you a healthy breakfast full of Omega-3 fatty acids. They are also rich in fiber. Flaxseed should be prepared by grinding before mixing them with either a smoothie or cereal.
Egg sandwich
Egg sandwich can be prepared by adding veggies and lemon zest. The other ingredients you will need include eggs, ricotta cheese, parmesan cheese, snipped fresh chives, red bell peppers, olive oil, zucchini, salt, whole grain bread, baby arugula and freshly ground black pepper.
Greek yogurt
Yogurt is rich in calcium and proteins. You may add some fruit to give it flavor, sweetness and additional nutrition. Greek yogurt is easy to make and you can as well take it with you.
Wheat germ
Another excellent way to start off the morning is by having wheat germ. Wheat germ is rich in vitamin E and folate. Wheat germ can be mixed with yogurt or mixed with a smoothie.
Banana with oatmeal
Bananas are a good source of resistant starch and carbohydrate. It is also rich in potassium hence a best choice for people with hypertension. They help you feel full for longer and reduce morning cravings.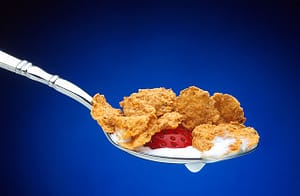 Eggs with tomatoes, broccoli and whole meal flatbread
Eggs are a rich source of proteins while broccoli is rich in antioxidants. This makes the breakfast very healthy.