An outplacement service is a technique that is used to say farewell to an employee smoothly. U Care outplacement is an example of a support service whose primary aim is to help those individuals that are exiting a business; this may be either voluntary or involuntary. The ucare outplacement may concentrate face to face on one individual or to a group format. Some companies that offer this outplacement services normally provide some psychological support to help the affected individual to cope up with the new reality and support them where need be. Listed below are some features of U care Outplacement service.
Features
Dedicated team of HR experts and Consultants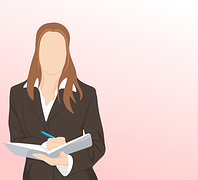 The U care is a company that is well known for its vast number of an experienced and dedicated team of HR specialists and Consultants. U care supports you or your business on anything concerning the planning to execution. This ensures that the redundant employees in your company get taken care of properly and get whatever useful information and insight that they need to have.
Timeless
In the past, the traditional, well-known outplacement services used to offer most of their services bound by time. Here in U Care, we make sure that the programs that we offer are available to the employee until when he or she finds the next opportunity in life. This is an advantage to the clients that use our services; this is because they get a piece of mind that something positive will come out as a result of using our services.
Transparency
Transparency is showing in detail what is going on in a particular field. In our case, we offer full transparency to our clients on matters concerning the information of their employees. We provide the full details of employees who are using our services, employees who found a job after using out services and a review of their feedback and if they fill contended with our actions.
Benefits of Our Services
Cost – We try our best to make sure that our services are much affordable by the size of your firm. Our costs may range between 30-70 % much lesser than the traditional conventional services that are out there.
Support you need- U Care outplacement makes sure that we give you a full commitment on the matter you may want to know and to services we provide. We offer a complete transparency on the work we do.
Faster Placement to the Employees- U care has a good and complete comprehensive set of tools that makes individuals who use our services find jobs much quicker in comparison to other companies out there.
…